9 June 2004
<![if !supportEmptyParas]> <![endif]>
To all who've been wondering, yes, I did get Deployed. For two weeks. To France. With a contracted Gourmet restaurant.

A couple months ago, my unit got tasked by USAREUR to provide VIP Helicopter transportation support for the 60th Anniversary of Normandy. Most of the battalion was to deploy to an airfield on the edge of the Normandy Coast. Planning was intense, and as usual, last minute.

Three weeks ago, I went on a 2-day, mid-week TDY to recon the site, and review security issues. As part of that recon, we flew from the Deauville St. Gatin airfield (our operations site) to Utah Beach, then back along the coast to Point Du Hock, Omaha, and Arromache (to scout the Landing Zones at each of the memorial sites). While we hovered around each LZ, I got to shoot pictures out the crew-doors and around the Fuel Tanks. We very often were practically on-top of these sites, so I hope the 3 rolls of film I shot on the flight come out.<![if !vml]>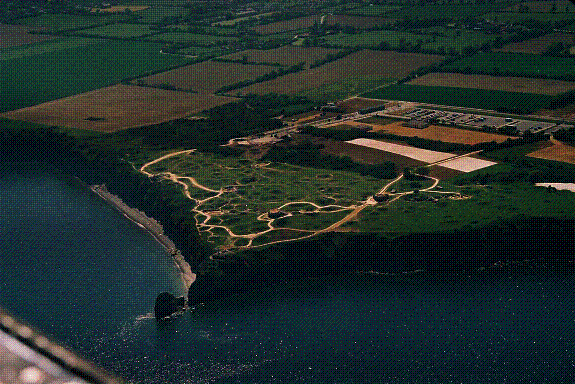 <![endif]>

Two weeks ago, we loaded up our cargo-vans, and drove from Mannheim, Germany to Deauville, France. As the Advance Party, we arrived at a shell of a camp, and proceeded to turn it into a functional camp - complete with running hot water showers (Until Preventative Med mad us shut it down due to bacteria in the water), a tent with hard floors, electricity, Internet, Telephones, a Gourmet Restaurant, DVD's (playing Band of Bothers all day every day), Dart Boards, Fooz-ball tables, and porta-johns. Yeah, this unit knows how to "go to the field."

After hard days setting up, we partied hard at night... the stories of drunkenness and debauchery I can't quite remember ;-).... The singing Doctor, the tattooed waitress, petting "the kitty," the Calvados Brandy.... the half-liter beers... drinking contests among senior officers... semi-coherent discussions of theoretical physics.... morning runs on the beach... laughing at the Battalion Commander when he got stopped by the French Security forces for trying to run on the airfield (he only got a few dozen yards before armed guards caught him)... relaxing on the boardwalk and enjoying the "scenery"
<![if !vml]>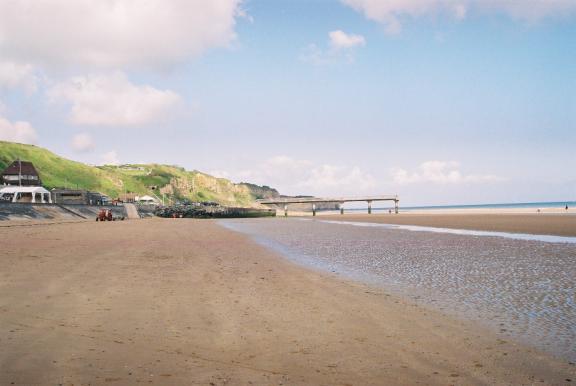 <![endif]>
The last day before the Main Body arrived, four of us drove over to Omaha Beach (about 90 minutes, and $15 in tolls away). We saw many re-enactors present for the anniversary, and shattered defensive positions still there after 60 years. We got to walk on the beach (Dog-Green sector, just under the Verville Draw - the one supposedly they went up in Saving Private Ryan). It was quite moving to walk those same beaches, and see the relics of that era still present. To realize what happened there, and know this is the very same beach..... When we finally got to the Cemetery, we only had about 30 minutes to actually tour it. We shot some pictures, and were forced to come to grips with the sheer numbers of dead buried there... from the northern edge of the cemetery you can see down onto the beaches - it is quite a way down, and there are views all the way to both ends of Omaha Beach... you can't help but see the vast armada of the invasion fleet as it must have appeared that morning... with the scene ahead of you, and the thousands of dead in eternal rest behind you.
<![if !vml]>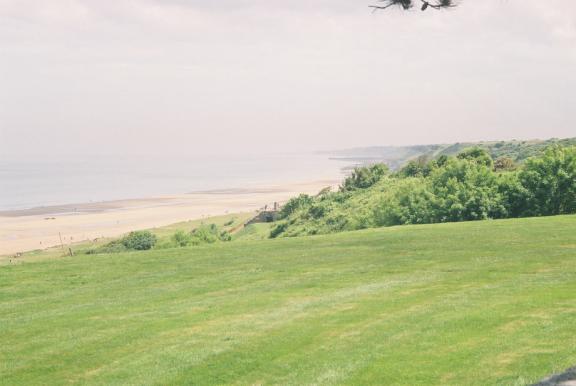 <![endif]>
Once the main body arrived, we kicked our work into high-gear... until my counterpart arrived, I was pulling 18 and 20 hour days... once help arrived, I was only pulling 13 or 14 hour days. The shenanigans were many (Including one where the XO and the OPS officer pulled a stunt with an inflatable doll behind the BN Commander during a Video Tele-Conference). One of the Warrant Officers pulled a squid out off the ocean, and put it in one of the 5-gallon water-bottles, and put it on display in our TOC, the XO named it "The TOC-ness Monster." (When we were closing out, the XO put that water bottle in the middle of our collection of unused ones - to have a little fun with the contractor).

During the peak days of operations - June 5, 6, and 7 - we saw virtually every VIP, and every Head of State (except the President of the U.S.) come through our airfield. I got kept up late into the night by Vladimir Putin's jet... as well as his cargo-jet (for his limmo), his Wife's matching jet, and the matching jet for their daughters. From our perch in the restaurant we got to watch Prince Charles and the Queen board RAF-1 (or whatever they call it). The RCAF-1 (Canadian's) had a surprisingly small aircraft. Royal Families from Belgium and several others passed through. I noted that the Czec Republic and the Slovak Republic had almost identical aircraft, but only one of the two countries were represented on the airfield at a time. The Polish were quite enthusiastic, waving their own flag, the EU flag, the British Flag (While the Queen passed through), and the U.S. flag. For the first time in 60 years the Russians were present for these ceremonies. Also for the first time, the Germans were present.
<![if !vml]>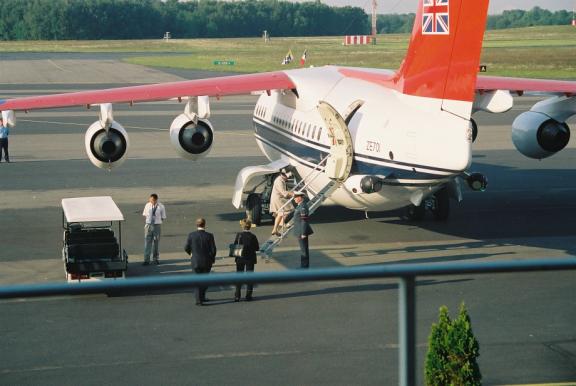 <![endif]>
During our time out there, I did watch some of Band of Brothers. I was struck on the evening of the 5th, that near the end of the first episode, where the paratroopers were loading onto their aircraft, and setting off for Normandy, that the scene on the TV had happened 60 years prior. Exactly. As I watched the sun set that evening, I couldn't help but think about those airborne troops flying through that very sky 60 years ago. As I neared the end of my shift, I sent about my only message while I was out there, asking for people to take some time to reflect on the history, and the sacrifice.

After the missions were complete, we got shuttled out to the beaches for some time to see the sites and museums. Naturally, being an Army Aviation unit, we flew out in Blackhawks. As impressive as Point Du Hock is from the air, on the ground you realize just how badly it was blasted in the preparation for the invasion. Pillboxes and hard-points were shattered and strewn. In places, all you could see was twisted re-bar sticking out like a plant from a broken piece of concrete. It is impossible to tell what the original ground level was, and you have to envision what a moonscape it had to have been before the grass re-grew. Out here, I got to chat with a couple veterans of the war... one who was an Airfield Engineer, who came ashore at D+46.

At Omaha, we had an hour in the Cemetery. On the way in, a Bagpipe band had just finnished playing Taps, and was marching out. Inside, a children's choir was singing something seemingly appropriate (I didn't quite catch it - plus it was in french). Afterwards, they placed flowers on several grave markers. Inside the main memorial, the French Infantry was holding a vigil of sorts. I had a chance to meet and talk with a survivor of Omaha Beach, first wave. It was his first time in Normandy since 6 June 1944. It was very moving to hear his story:
His landing craft hit a sand-bar, and the boat-driver lowered the ramp... A Major aboard ordered everyone out... many drowned as they stepped off the ramp. He started to break down at this point, and we never learned any more of his story - his grandson thanked us for taking the time, and for all that we did to help with the memorials.
<![if !vml]>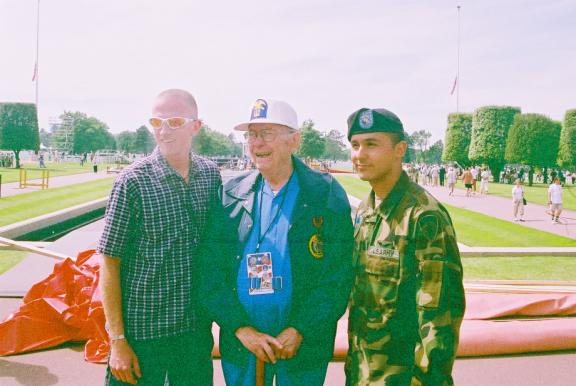 <![endif]>
Afterwards, the group of us scattered into the cemetery. I was struck by the crosses bearing the inscription: HERE LIES A COMRADE IN ARMS KNOWN BUT TO GOD. I noted units I recognized. I saw crosses denoting every state. Majors were buried next to privates. Total equality in this place of eternal rest. Here and there you could see flowers either laid on or in front of the markers. Some were simple... some were elaborate. You could see comrades and families leaving both flowers and tears at various crosses. Here and there, star-of-David markers replaced the crosses. Most had small stones set upon them. The solemnness of the cemetery was enhanced by the somber tones of Taps being played by a lone bugler near the entrance. I cannot hope to do justice to my experience, nor to the stories of any of these fallen soldiers. I shot two full rolls of film. When I was just about finished, and started heading back to our helicopters, I was stopped dead in my tracks by a name on a cross I recognized: John Morello from New York - died 6 June 1944. Some distant relation. Morello is not a common name, so this was very striking.

Returning to our airfield, we continued to pack up, and prepare to return to Mannheim. Most of the Battalion left on the 8th. I came back on the 9th. Six remain to drive the last of the equipment and supplies back tomorrow.

My only regret on this mission was not getting to actually see anything of the ceremonies or coverage. In the coming days, I plan to get my film developed, and find a place to post the pictures on the Internet so that I can share a little more of my experience out there. I hope all of you can someday get a chance to walk those beaches, and pay respects to those that lie in that part of France that is forever part of America. I can most assuredly say that in at least that region of France, they truly love Americans. I worked closely with the French Army and the Gendarmeire who were providing security at the airfield. They were very polite, but also very professional. I had no problem entrusting the security of our aircraft and personnel to them.
<![if !vml]>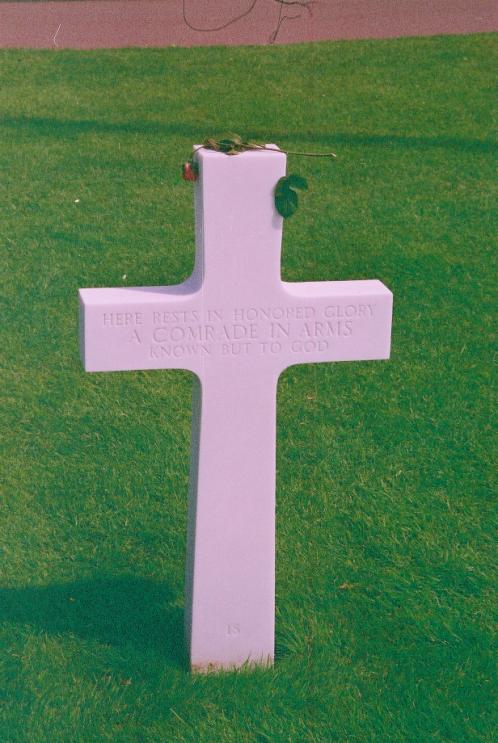 <![endif]>